Check In
October 7 @ 6:30 pm

-

8:00 pm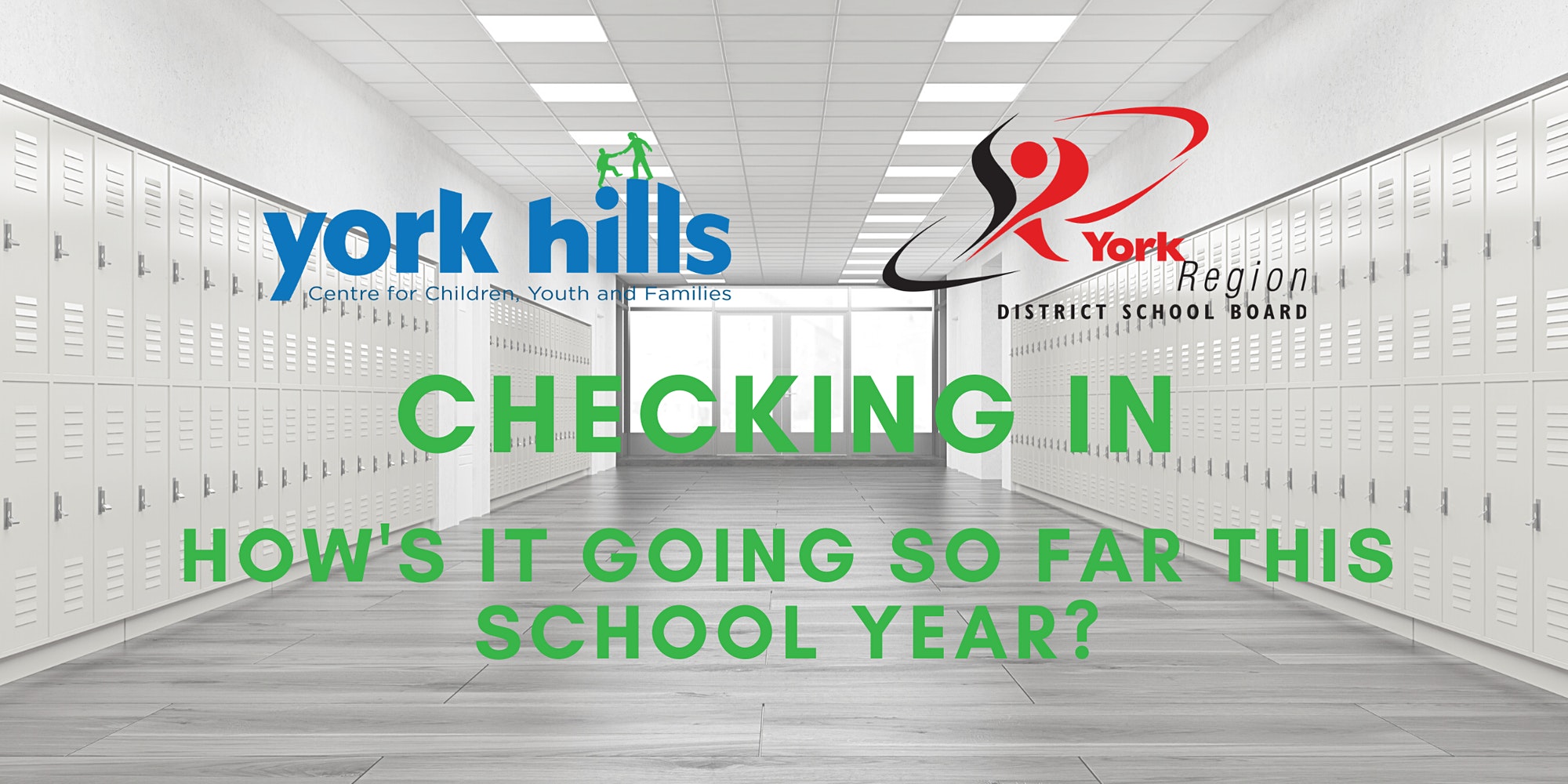 How's it going so far this school year?
Presented by: Laurie Blow (York Hills Intensive Child and Family Worker) and Elana Presement (YRDSB Social Worker)
One month down, things are not going as planned at school. Now what? Join us to discuss what did and didn't work and how to troubleshoot for the future. Recognize that all plans need a back up, and we are here to support you in discovering some new ways of being and tackling these obstacles. Parents/caregivers will walk way with information and tools to help their child(ren) feel confident and successful, no matter that changes or transitions, and will learn ways to empower children/youth to find their voice at school and at home.