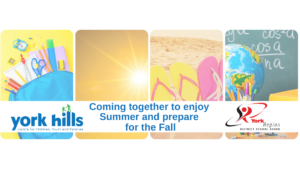 This summer, York Hills and the York Region District School Board have teamed up to present a series of webinars for parents/caregivers.
These virtual presentations begin in early July.
We'll explore a range of topics, including:
reconnecting with your family;
how parents and caregivers can foster self care and compassion; and
starting the school off right.
For more information, and to register for this special series, visit our Webinars page